EARS plc has been recognised as Finalists for the Best Small Business of the Year in the London Borough of Hammersmith and Fulham!
earsman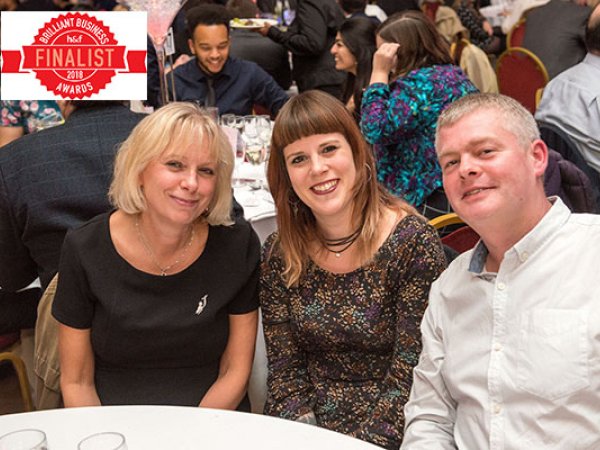 EARS plc is delighted to announce that on Wednesday the 7th of November we were shortlisted as Finalists for the Best Small Business of the Year in the London Borough of Hammersmith and Fulham at the H&F Brilliant Business Awards. As a longstanding business in the borough, EARS plc was recognised because of our continual growth; expanding in size and scope in spite of changes in the industry and the economy, over the nearly 20 years that we have been in business. It was noted that our continual growth has come from prioritising customer care and investing in cutting edge technology for our two-way radio hire service.
The borough in particular recognised our Managing Director, Dee Barrett-Davies' foresight, which has enabled the company to stay true to its family values and develop long-lasting roots in the communities within Hammersmith and Fulham. Our dedication to the borough was evidenced through our long list of valuable borough businesses, including but not limited to, Queen's Park Rangers FC, Westfield White City, Imperial College, Old Oak Common station and the Notting Hill Carnival. It was also noted that we are dedicated to developing the community in the borough through our hiring of staff and contractors from within the area.
EARS staff were delighted to take part in the H&F Brilliant Business Awards on Wednesday (7 November) evening with a record number of local firms enjoying the gala night at Hammersmith Town Hall. There were also a record number of public votes this year as thousands of people nominated their favourite businesses in the borough and EARS plc were overjoyed to be recognised.
Our aim is to continue to work as a small business in the wonderful borough of Hammersmith and Fulham, retaining our family values, whilst continuing to expand and develop to meet our community's needs. It is important to the company and the company's directors that the service that our customers have grown accustomed to and expect from EARS plc never changes.